Couture, made to measure & one of a kind
creations
Dagmara Joly couture it's an essence of elegance and profound vision of subtle art of exclusive creativity. Each garment defines signature style and meticulous attention to details. It takes up to hours, days even weeks to make. Every detail show cast the true DNA of Dagmara Joly brand's core. Filled with passion and love for her work , each design's esthetics is a fusion of modern femininity with bold sophistication. Using the finest fabrics, materials and techniques , Dagmara Joly embodies her vision of intricate style of future bride to be.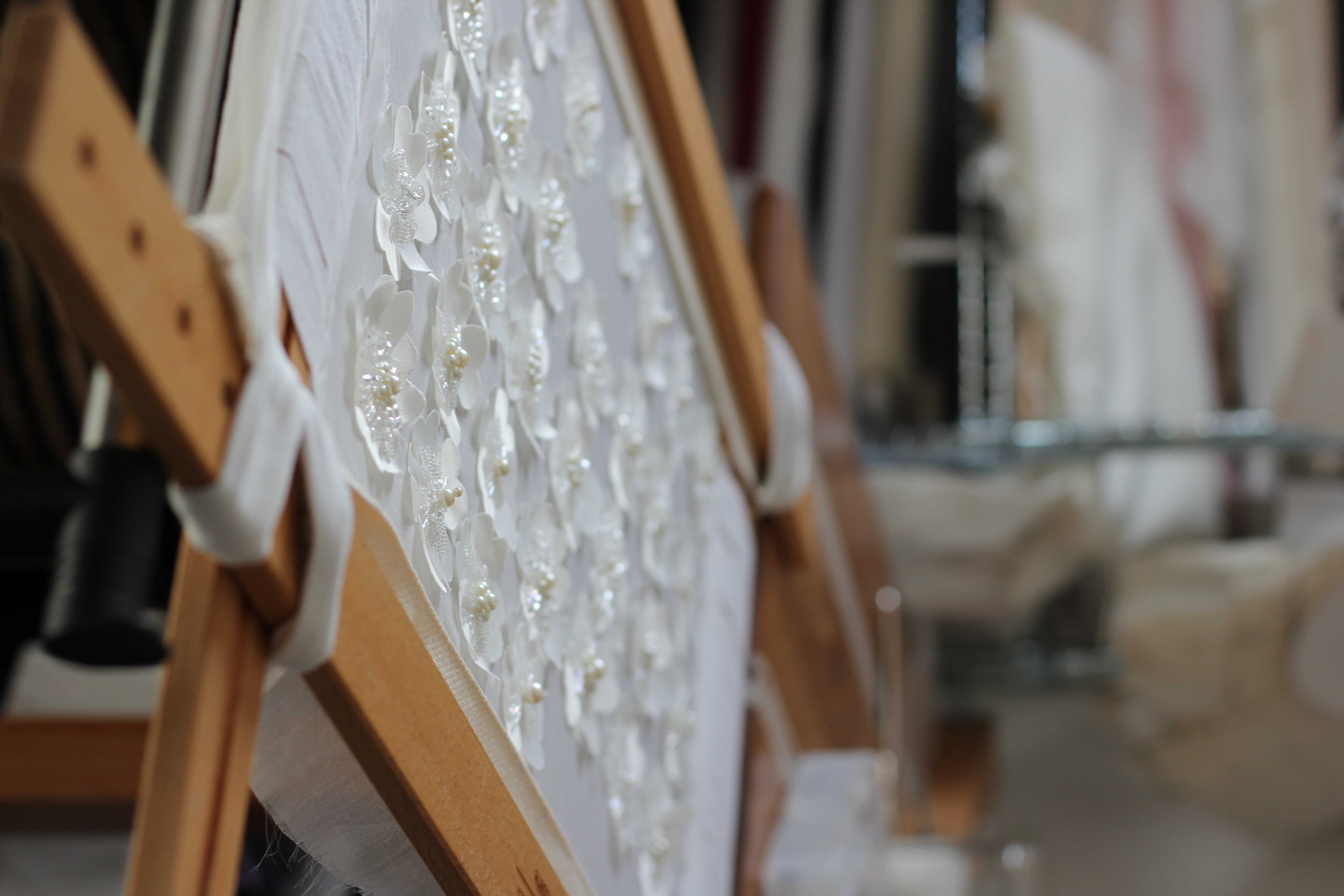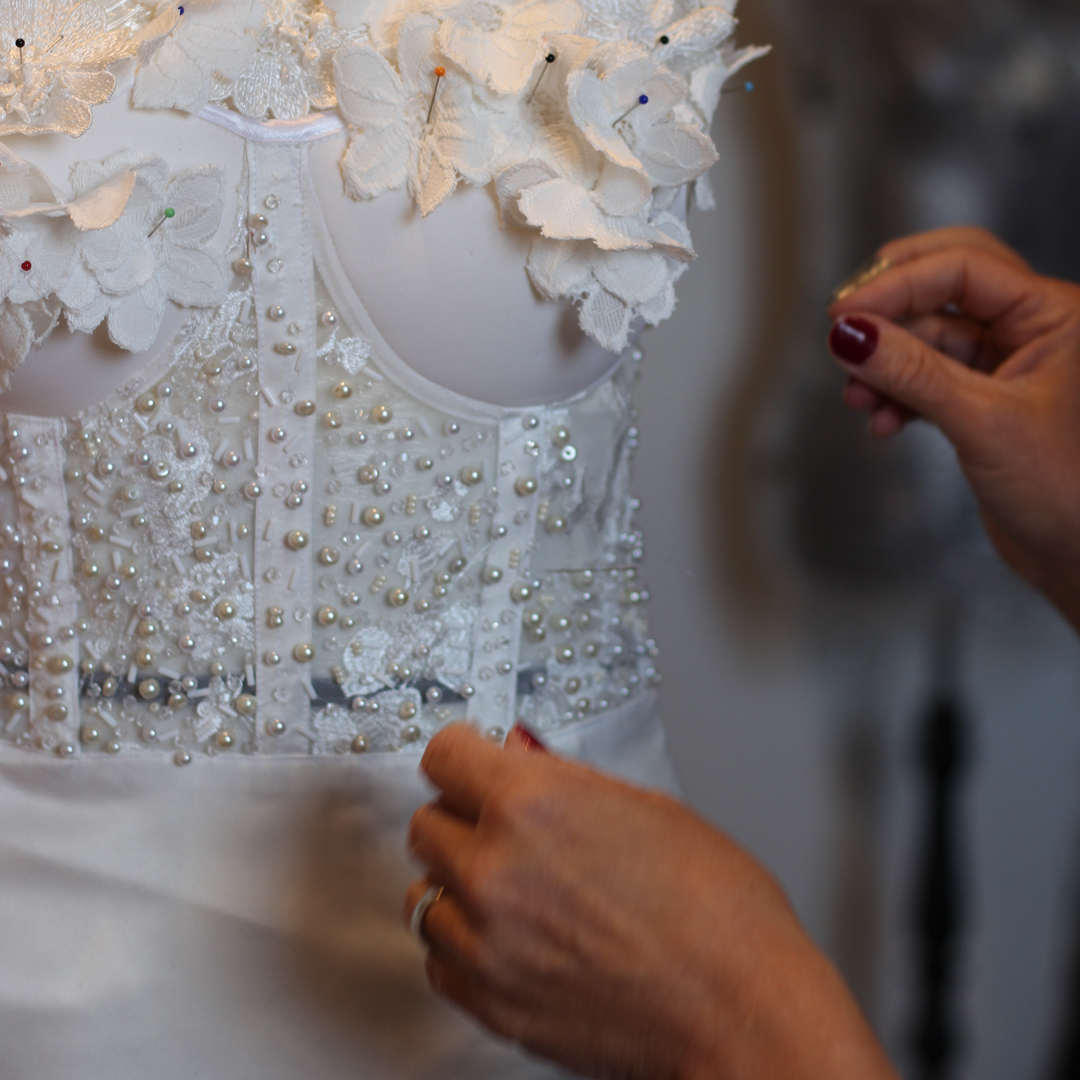 A wedding dress or suit is much more than piece of clothing, it's art-craft that carries unforgettable memories to last for a life. Dagmara Joly offers you pieces available on her site with en experience of close work with her. 
Made to measure means make your chosen garment to your exact measurements, ensuring perfect fit. If any alterations are needed, they will be very minimal as long as your body shape is maintained
                                                                            How does it work?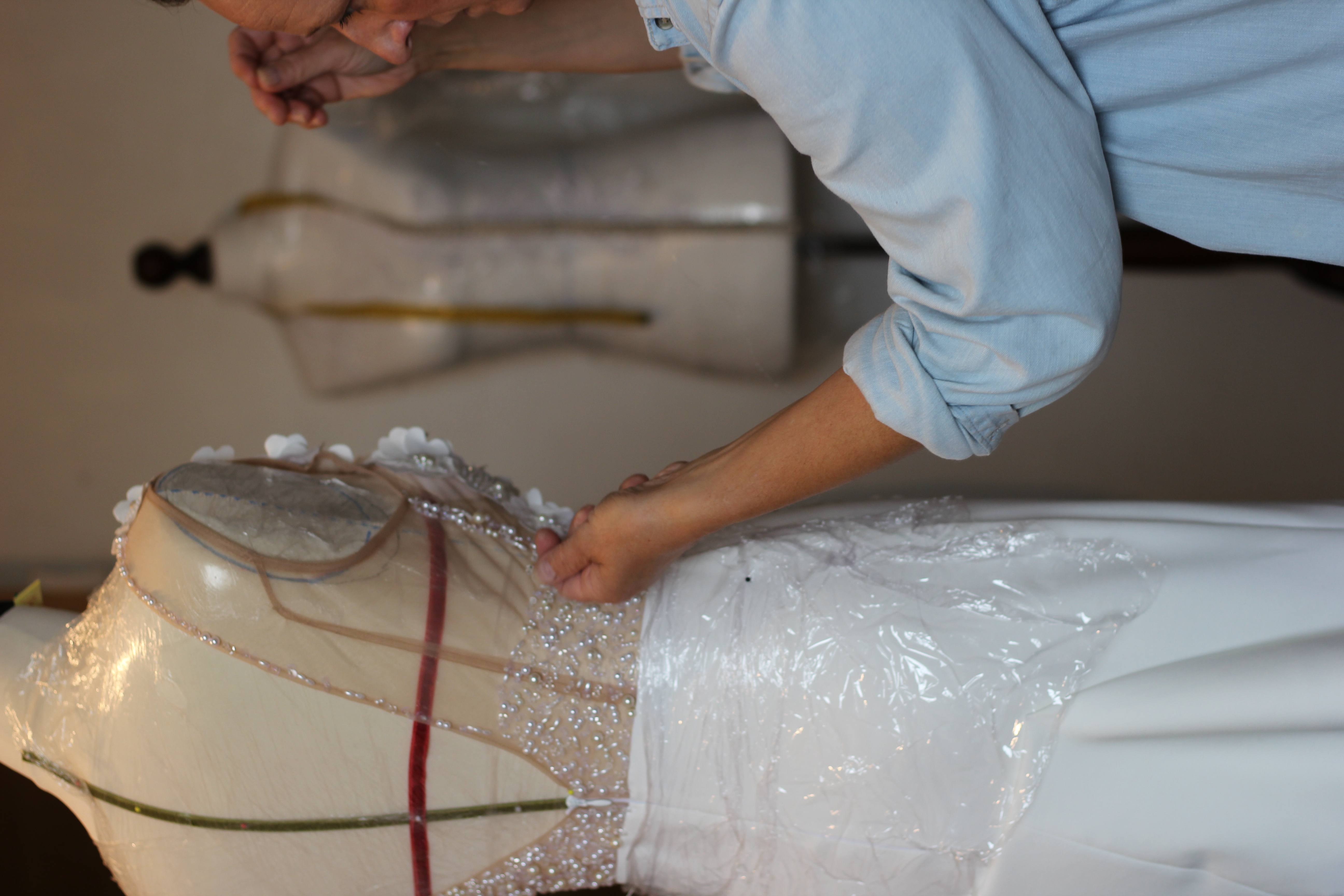 During your checkout you will have a possibility to choose your standard size ( on the last photo there is a size chart, you can use it as  your indicator). After purchase, I will contact with you by sending an email with video and list of measurements I need to make your garment. It's important to get your measurements right, you can ask your local seamstress , any member of your family or friends for help in taking down your measurements.
Once your measurements received, preparations to start working on your garment will be in order:
- first all your measurements will be set on the mannequin
- next step: preparing, cutting and assembling the shell of your garment
- then: placing embellishments and attaching them to the fabric
Every step of work on your garment will be documented with photos and videos , and send directly to you. You will be informed of every step of the process of making your dream garment.
It's very important that you contact with me or buy your garment 3-4 months prior your wedding date. It takes long time to finish any garment due to long hours of hand work involved - beading, cutting flowers, embroidery etc. 
Every couture garment is send 4-5 weeks before your day with courier CHRONOPOST, to make sure there is enough time to arrive on time and make alterations ( if any needed)
                                                                      Tailoring made to measure
Every suit, jacket , coat is made to measure , after choosing your standard size , I will contact with you to take your exact, more detailed measurements to make sure that garment bought, will fit you like a glove.
You can also request changes such as: length, changing sleeve from puff to tailored or changing collar, adding pocket or different color of lining, changing boutons etc. You can customize your choice accordingly to your desire and availability of materials in my atelier. 
If you have an idea of dream outfit and you can't find it on my website, you can contact with me and explain what you are looking for. I can make some sketches, send you fabric samples and let the magic happen. ( Very important : I do not work with photos or design of others designers, I can help you get your dream outfit but staying close to my own truth ).
FABRIC : If you are not sure about the fabric of the garment you would like to purchase, its texture, color, pattern or quality, you can request samples. You can contact with me and after paying delivery fees, samples will be send to you.
All questions you can email to : [email protected]