"Dagmara Joly" - elegance and sophistication   made in France!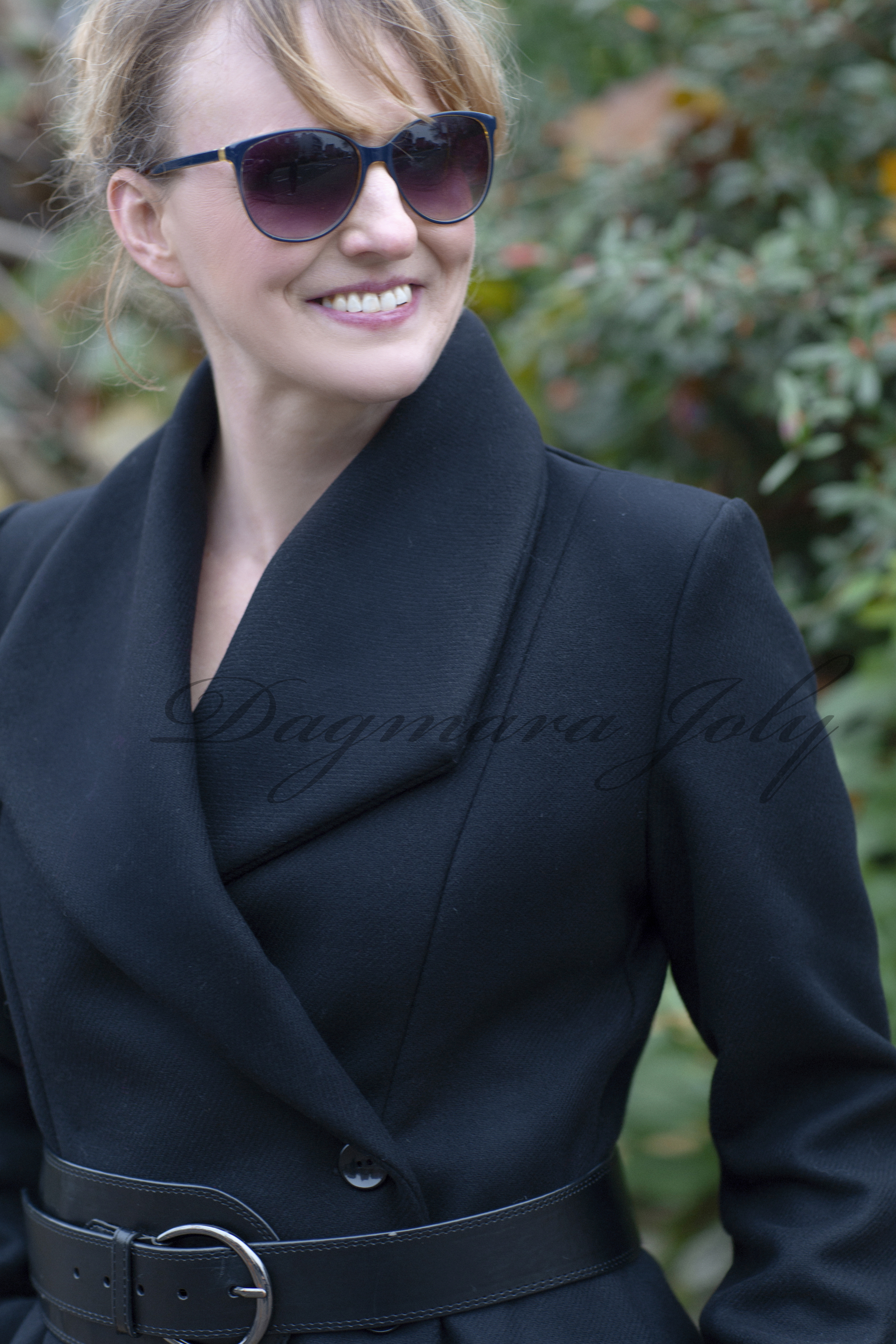 "Dagmara Joly" is an online destination that offers original, limited or one of a kind designs that combine classic, timeless charm with notes of feminine sophistication. Created in 2013 in France.
While at "Dagmara Joly" major emphasis is to create stylish and beautifully formed garments, she aspires for clothes to become those favourite and much loved pieces that grace every elegant wardrobe.
All of designs and patterns are original and carefully hand crafted in Dagmara's Joly atelier in France.   As such, they are created in limited quantities ( until fabric last) and editions and have the added cachet of being exclusive.
Each piece is individually created by herself.  Dagmara Joly doesn't do fast fashion. Everything you find on this website and in her's atelier is ethically and substantially made.
There is no stock of clothes, no seasonal big collections- she creates, and creates and creates to deliver uniqueness and rare "to get" sophisticated elegance ....Dagmara Joly's one of a kind pieces are hand embroidered, hand sewn beautiful, exclusive dresses or coats existing to be worn by only one person . She loves the idea of wearing something unique, it makes you feel special, confident and happy.
If you have questions about my work, sizes or about any creations you can contact with me directly on: contact@dagmarajoly.com
 "Dagmara Joly's studio"
Dagmara Joly in her studio in Wattrelos, working meticulously on her's unique designs which each take up to many hours of beading, hand embroidery, hand stitching.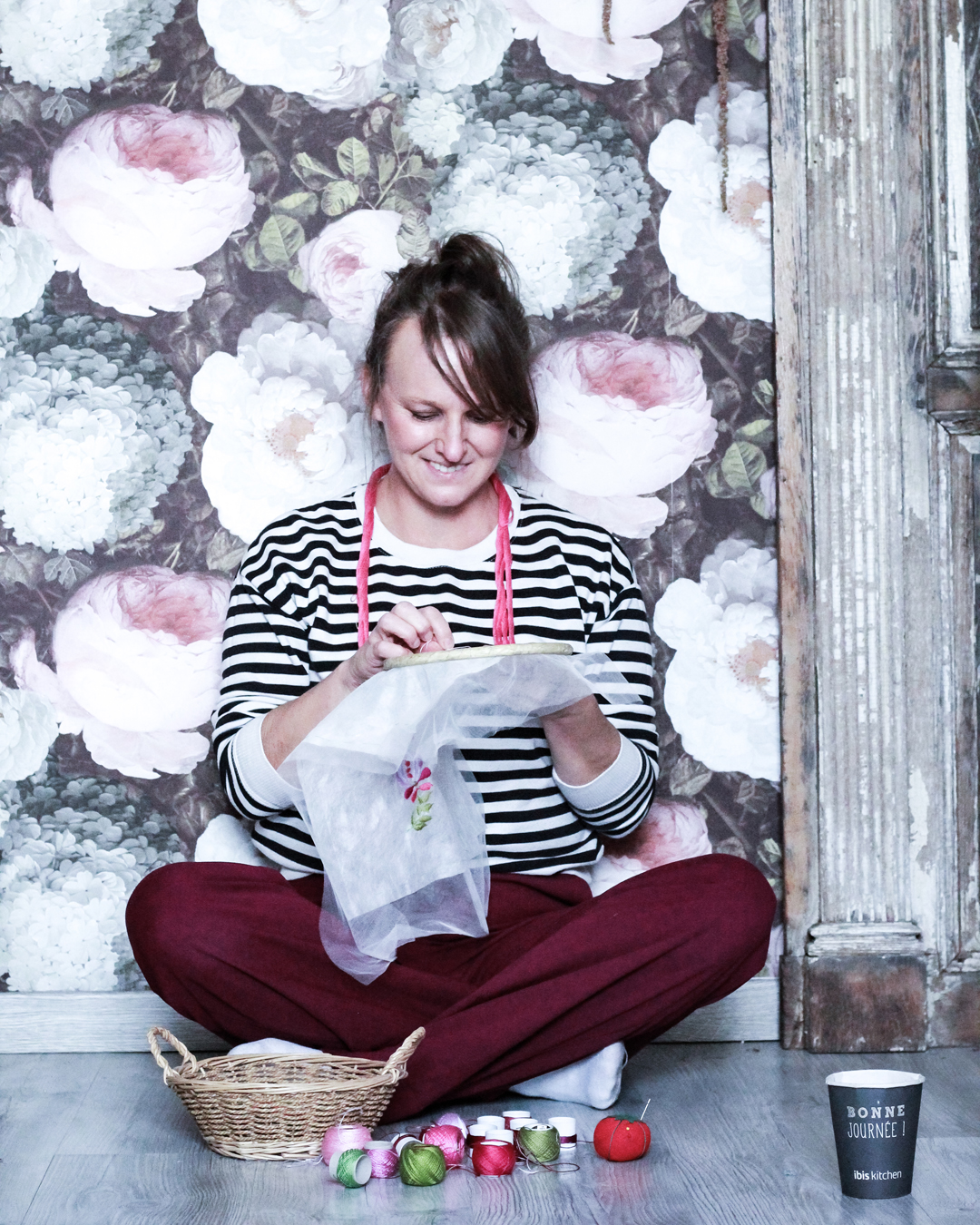 Each hand embroidered garment is an unique piece. Attention to details and intricate design makes every piece a One of a kind, exquisite and luxurious piece in a wardrobe.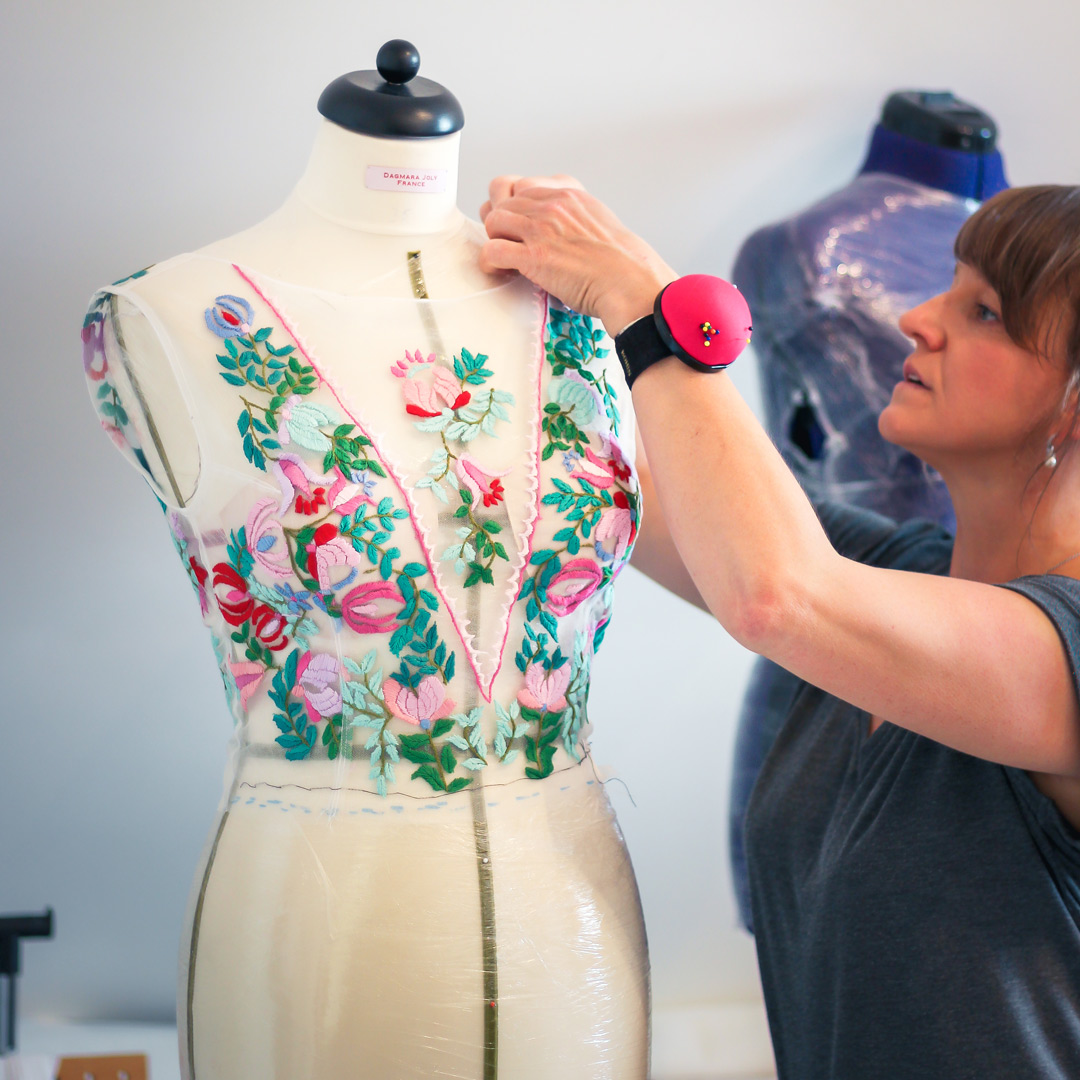 Bridal  Couture utilises only the finest fabrics and finishes. Hours of hand work on adding pearls, beads, sequins, feathers makes every created garment exceptional that feels like a second skin. Intricate details, unique hand embroidery, using ancien method of hoop embroidering, tireless dedication and passion to couture is shown in every piece that leaves Dagmara Joly's atelier.